Electromed have recently attended an Equipment update Forum hosted by Flir Maritime Systems.  This Forum was primarily to update Flir agents on the New range of Flir Maritime products in The Thermal Imaging range.  As well as the existing products in the M series range and the Voyager series range, Flir have produced some new exciting thermal imaging systems.  These new and innovative products include the MD Series fixed thermal imaging camera pod.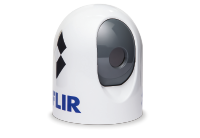 This unit brings a relatively low cost fixed camera system that is affordable for customers with smaller vessels and also has a role to play in fixed camera security for access points to Ferries and Cargo Vessels.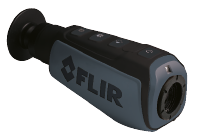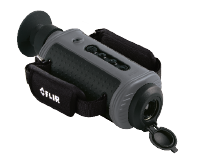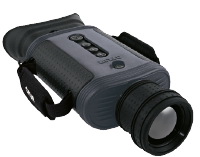 The above hand held cameras enable mobile thermal image viewing for use by vessel lookouts and search teams.
Flir have also produced a new high spec camera pod system known as the MU \ MV system.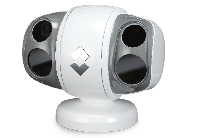 This is a sophisticated high end camera pod with several options and its key feature is flexibility.  Can be loaded with different camera options including low light and colour cameras Thermal cameras cooled and uncooled with different lens options for long range and panoramic views.  These cameras are ideal for a range of applications including the following;
Surveillance for security agencies including police and customs.  They allow targets to be seen and automatically tracked in complete darkness.  Video footage in great detail can be viewed onboard and recorded for ongoing use.
Night time navigation, Flir cameras provide the comfort of turning night time manoeuvering into virtual daytime manoeuvering.  Harbour entrance and exit during night time conditions becomes a lot more safer with small and large objects seen with ease.  This system allows the navigator to see objects small and large with ease.  Sometimes when entering harbour there is a large amount of small and large lights in the background causing small navigation markers to be missed in the sea of twinkling lights.  Thermal imaging systems can cut through this as the show objects clearly and allow for safe navigation.
Man overboard;  A man in the water can be seen clearly at a good range with this equipment in complete darkness.  One of these systems can prevent losing a crew member or passenger through drowning, hypothermia or complete loss.
Firefighting; A great aid for firefighting thermal imaging systems not only allow for firefighters to see the base of the fire in a no visibility situation but they also enable searchers to find casualties in complete darkness and smoke filled compartments.
Anti Piracy;  Enables ships and boats crew to identify small targets which may be approaching in darkness without identification lights.  This enables crews to take early preventative action to guard against threats.